もともと違うブログを利用していましたが、ごちゃごちゃしているし、何故か読み込みに時間がかかったりで、見るのにイライラするので、一部の記事をこちらのブログでまとめることにします。
I watched a movie. "
Star Wars: The Last Jedi
"
It is powerful, it is a work that I was able to see and enjoy very much.
However, it seemed that development of the story was not progressing much.
It is not likely to end yet.
Although I am looking forward to it, I am worried that I will get tired on the way.
I hope to know the ending of this work.
I'm looking forward to the next work of Star Wars.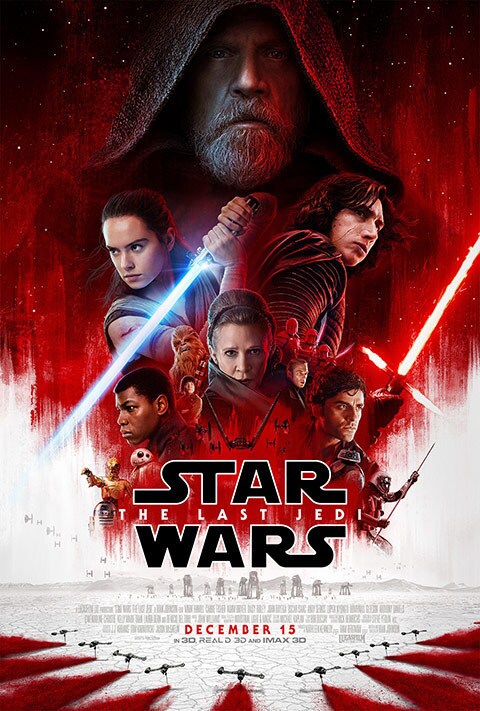 I wrote it earlier, but I also enjoyed this movie.
If you complain, the screening time is a little long.
But that means that my enjoyed more time.
Well, Star Wars is a great work, is not it?


PR
この記事にコメントする
無題
無題
無題
buy cialis WaronWag
無題
無題
無題
無題
無題
best ed pills
無題
無題
無題
無題
無題
無題
無題
無題
無題
無題
無題
無題
無題
無題
無題
無題
無題
ed pills that work
無題
ed pills online
erectile dysfunction treatment
無題
無題
無題
無題
無題
無題
無題
無題
無題
無題
無題
無題
無題
無題
無題
無題
無題
無題
無題
無題
無題
無題
無題
無題
無題
無題
無題
無題
無題
無題
無題
無題
無題
無題
無題
無題
無題
無題
無題
無題
無題
無題
無題
無題
無題
無題
無題
無題
無題
無題
無題
無題
無題
無題
無題
無題
無題
無題
無題
無題
無題
無題
無題
無題
無題
無題
無題
無題
無題
無題
無題
無題
無題
無題
無題
無題
無題
無題
無題
無題
無題
無題
無題
無題
無題
無題
無題
無題
無題
無題
無題
無題
無題
無題
無題
無題
無題
無題
無題
無題
無題
無題
無題
無題
無題
無題
無題
無題
無題
無題
無題
無題
無題
無題
無題
無題
無題
無題
無題
無題
無題
無題
無題
無題
無題
無題
無題
無題
無題
無題
無題
無題
無題
無題
無題
無題
無題
無題
無題
無題
無題
無題
無題
無題
無題
無題
無題
無題
無題
無題
無題
無題
無題
無題
無題
無題
無題
無題
無題
無題
無題
無題
無題
無題
無題
無題
無題
無題
無題
無題
無題
無題
無題
無題
無題
無題
無題
無題
無題
無題
無題
無題
無題
無題
無題
無題
無題
無題
無題
無題
無題
無題
無題
無題
無題
無題
無題
無題
無題
無題
無題
無題
無題
無題
無題
無題
無題
無題
無題
無題
無題
無題
無題
無題
無題
無題
無題
無題
無題
無題
無題
無題
無題
無題
無題
無題
無題
無題
無題
無題
無題
無題
無題
無題
無題
無題
無題
無題
無題
無題
無題
無題
無題
無題
無題
無題
無題
無題
無題
無題
無題
無題
無題
無題
無題
無題
無題
無題
無題
無題
無題
無題
無題
無題
無題
無題
無題
無題
無題
無題
無題
無題
無題
無題
無題
無題
無題
無題
無題
無題
無題
無題
無題
無題
無題
無題
無題
無題
無題
無題
無題
無題
無題
無題
無題
無題
無題
無題
無題
無題
無題
無題
無題
無題
無題
無題
無題
無題
無題
無題
無題
無題
無題
無題
無題
無題
無題
無題
無題
無題
無題
無題
無題
無題
無題
無題
無題
無題
無題
無題
無題
無題
無題
無題
無題
無題
無題
無題
無題
無題
無題
無題
無題
無題
無題
無題
無題
無題
無題
無題
無題
無題
無題
無題
無題
無題
無題
無題
無題
無題
無題
無題
無題
無題
無題
無題
無題
無題
無題
無題
無題
無題
無題
無題
無題
無題
無題
無題
無題
無題
無題
無題
無題
無題
無題
無題
無題
無題
無題
無題
無題
無題
無題
無題
無題
無題
無題
無題
無題
無題
無題
無題
無題
無題
無題
無題
無題
無題
無題
無題
無題
無題
無題
無題
無題
無題
無題
無題
無題
無題
無題
無題
無題
無題
無題
無題
無題
無題
無題
無題
無題
無題
無題
無題
無題
無題
無題
無題
無題
無題
無題
無題
無題
無題
無題
無題
無題
無題
無題
無題
無題
無題
無題
無題
無題
無題
無題
無題
無題
無題
無題
無題
無題
無題
無題
無題
無題
無題
無題
フリーエリア
あなたは、えぬほめ関連のすべてのコンテンツで、
のべ 番目に
訪問してくださった素敵な方です。

なお、このブログ限定では、
のべ 番目に、
ご訪問いただいた、素晴らしい方です。
調子にのって競馬のブログランキングに参加しました。
ブログランキング用のブログを引っ越しました。
競馬限定のブログじゃないけど、いいですよね。
プロフィール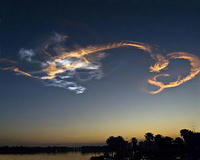 Webサイト:
職業:
プロ馬券師…というのはもちろん嘘。会社員です。
自己紹介:
 プロ馬券師やプロ舟券師に憧れていましたが、オイラには無理でした。これという趣味もないので、ギャンブルは競馬とボートレースをちょこちょこやっておりますので、比率としては競馬の方が多いので、競馬の予想がメーンの記事になると思います。
 いい歳しても独り身で悲しいおっちゃんですが、まぁ、このブログに(不幸にして?)迷いこまれたのも何かの縁。おヒマのある方は、ぜひお見知りおきを…。
 ナイスバディーな美女の方、大歓迎です。♡
最新記事
(12/28)
(12/27)
(12/21)
(12/20)
(12/18)
最新コメント
[02/18 TyroneWhack]
[02/18 TyrrellRow]
[02/18 LarryBiz]
[02/18 Ernestjuith]
[02/18 LarryBiz]